Jellyfish and old books
Maryna Posted on June 20 2019
Many people ask me, out of curiosity, how the Kuriosis brand - and this whole business - was born.

I am fascinated by jellyfish. I find it incredible how this animal awakens a feeling in me of admiration and at the same time fear. It's beautiful they can move so mesmerizingly and magically, and be dangerous and stigmatized as summer villages too. Even my biggest fear in the sunshine season was being burned by a jellyfish. I spent a few years avoiding going into the sea - and look I come from a city that has more than 100 beaches !! - afraid of this floating invertebrate of the sea.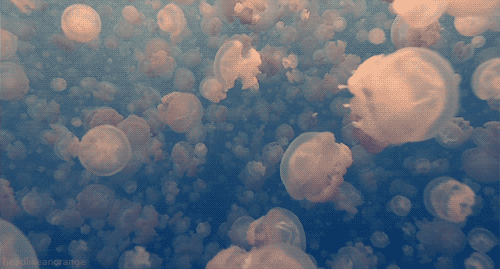 Along with fear came a feeling of relaxation in watching videos and gifs of caravels and jellyfish on the internet (it is really relaxing, trust me).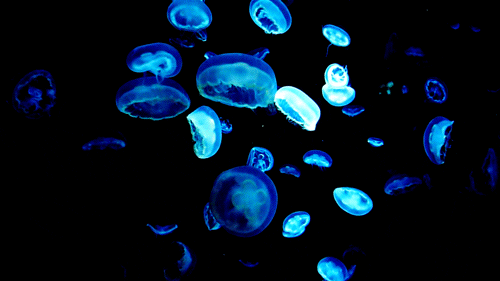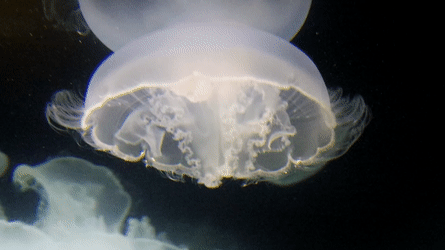 For some years I wanted to get a tattoo of this animal, but I was not sure which design and technique would represent me. I researched, drafted, collaged, but nothing I liked.
In a hiatus of 5 years, I went back to research, when my husband bought some very old books and said that the drawings were very interesting. As a Millenium Kid I researched references in Pinterest and the illustration that fascinated me the most was Androzen and Rippenquallen from an old German book. It was the perfect reference for which I would have sought for years.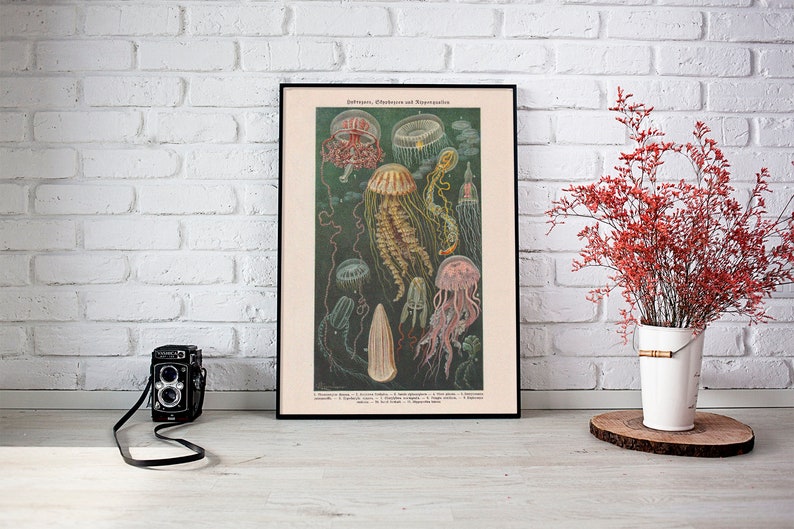 The tattoo is not the same as the drawing - far from it, it was even a beautiful creation made by @ be.tattoo - but from this drawing, it aroused in me an enormous curiosity to know more about what these ancient books kept. 
As a Gemini person, antique books and encyclopedias had become my new obsession, and with each turned page, more and more I fell in love with the variety of traces, drawings, forms, histories and knowledge that each collage and graphic brought.


After much research, I decided to create the Kuriosis brand by joining my research knowledge with the print technique my husband had. From the first day, all our effort was focused on improvements. We look for the best papers to make each image more vivid and beautiful, along with the best types of printing. Each day is to learn and discover, not only for the fascination to know who drew or wrote each book but even about our history as a society and humanity.
Behind every book page, millions of concepts, discoveries, and lives have come and gone to tell us and teach us about the beauty of our world - as the jellyfish themselves have done in this time with me.

Today, with each new book I leaf through, I imagine how much each work has brought of history and content to each person who has observed it. What for many people these days these pages are just old book rest, for me, are like hidden treasures on shelves. And my wish is to bring these grimy and dusty pages to light and to the world, like the beautiful jellyfish collection made by the Baltic-German biologist Alexander von Middendorff or the amazing Medusa of Ernst Haeckel.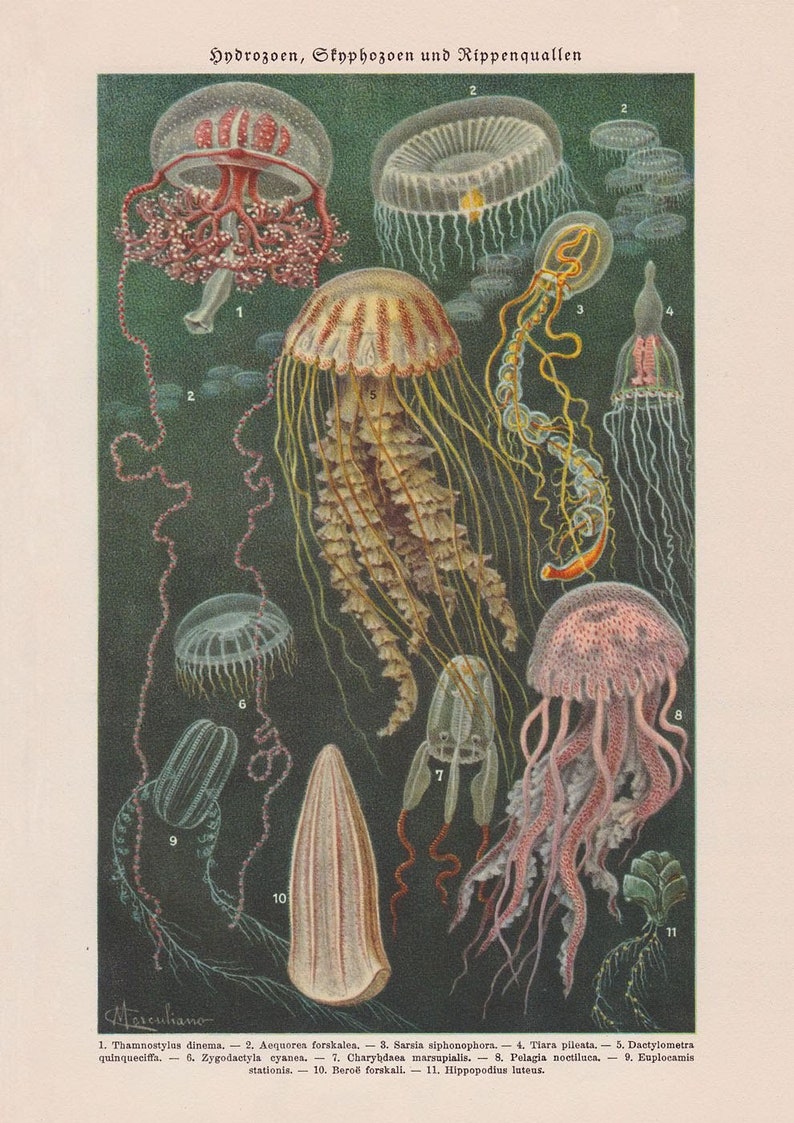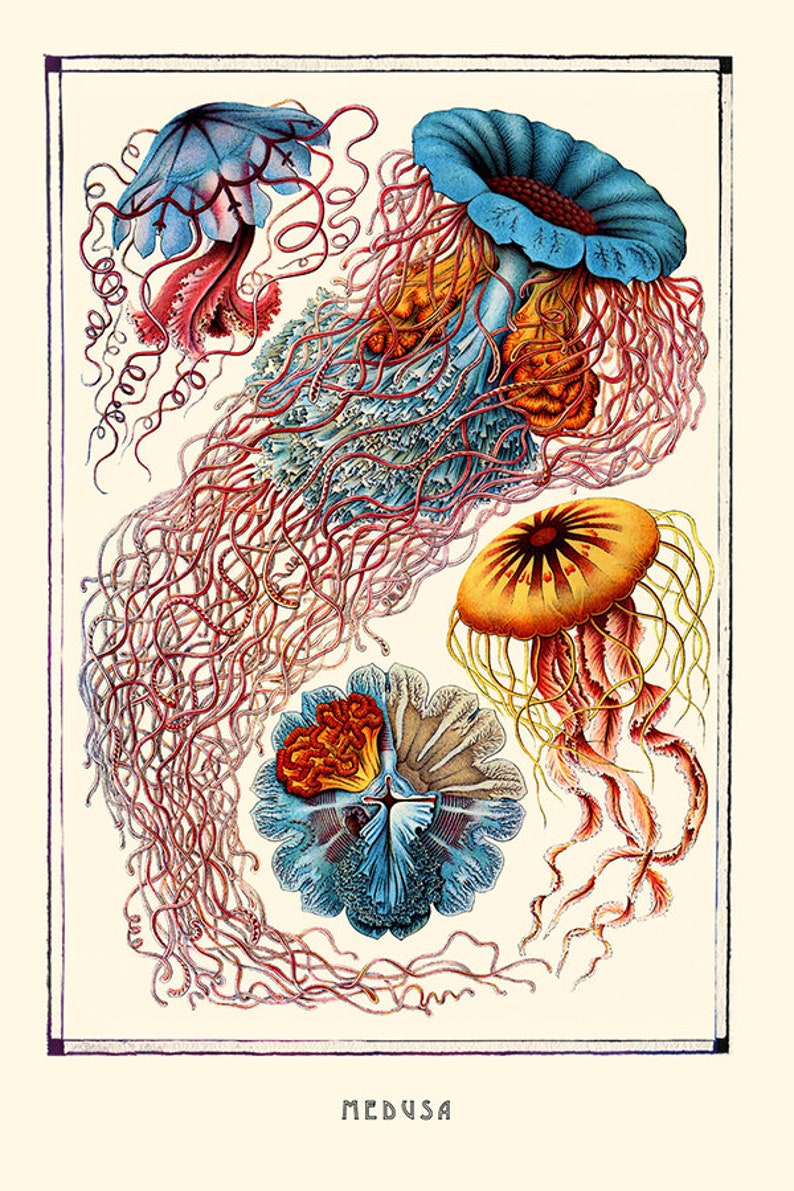 I hope you will be enchanted by this enormous historical curation that we are doing and that awakens the curious spirit in each one, as it has lived in me.
Over the course of each month, I will tell you a bit about some artists, researchers and fantastic works that make many walls and minds happier and full of stories!.